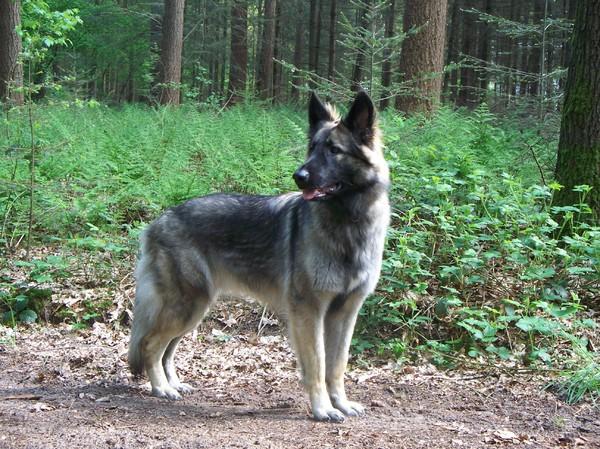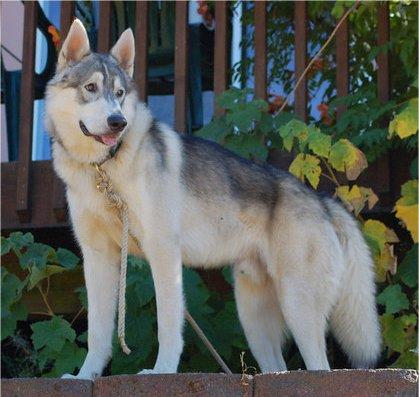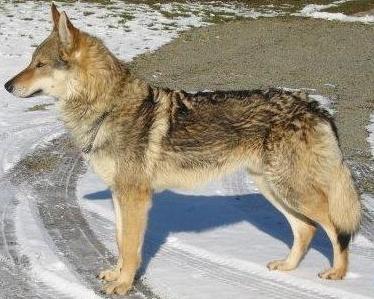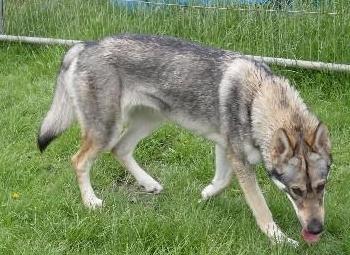 Wolfdogs

Wolfdogs (a.k.a. wolf-hybrids) are a cross breeding between a domesticated breed of dog (or multiple breeds of dog) and a wolf. The most common breeds used for wolfdogs are huskies and malamutes to keep their "wolfish" appearance. German Shepherds are also commonly used to keep the "wolfish" look but also the working ability of a German Shepherd. Other breeds have been used also.
Wolfdogs remain "wolfdogs" or "wolf hybrids" until the 4th or 5th generation. Many breeders will sell their pups based on "content" and generalize between low content, mid content, high contend, and very high content.
We only breed Low-Content Wolfdogs (generally 34%)
These are mostly domestic dogs in temperament with little to none of the wolf characteristics. Some may retain some of the "wolfy" looks but retain most of the domestic dog breed's temperament. Many are suitable for a home that is suitable for the parent (domestic) breeds.
Lower-Mid-Content Wolfdogs (35%-49%) -
These are generally still domestic dogs and will show most of their traits from the domestic parents but will show some wolf like characteristics in either look or temperament. Inexperienced trainers and owners may have some slight difficulty in training wolfdogs at this content range but many can still live in many home environments. Their looks may look wolfy but will many times still look like a (domestic breed) mix.