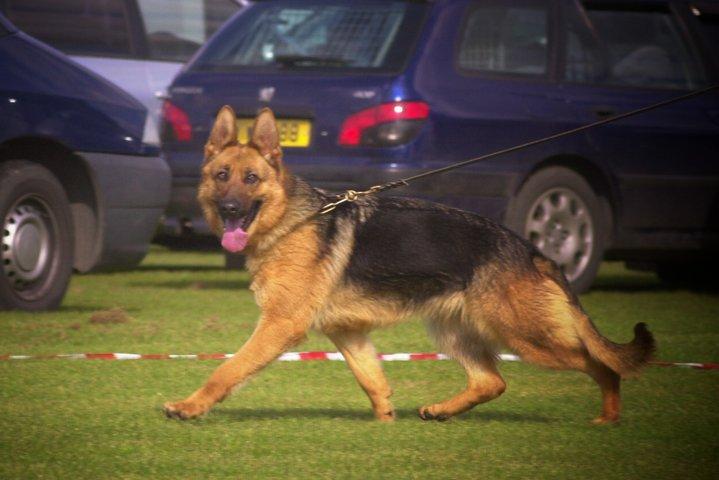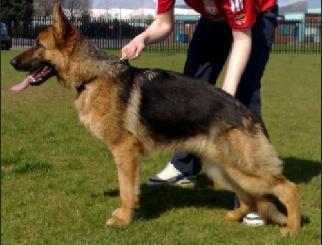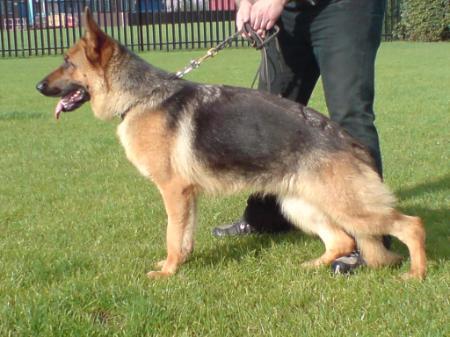 Moneyreagh Hixi
Red and black tan
Short coat german shepherd
2007
Fantastic show dog placed every time out, superb dam always throwing quality puppies that share her nature and ease to train. Never puts a foot wrong, very alert dog, intelligent and eager to learn.
Please follow the link to the pedigree database below for a good look at her pedigree which contains some very influential gsd figures including her sire CH Moneyreagh Enzo and her dam CH Samstag Drue at Willowdale both stunning champions.
Puppies are currently availiable from Moneyreagh Hixi and Brander Chard!! please check out our availiable puppies page for more info!

Breeding link below:
http://www.pedigreedatabase.com/german_shepherd_dog/pedigree/537170.html